The process of packing up all your belongings and transporting them safely to your new location can be overwhelming. Hiring a professional Moving Company can alleviate much of the stress associated with moving. However, not all moving companies are created equal, and choosing the right one requires careful consideration.
In this blog, we will discuss the essential factors to look for when selecting a moving company to ensure a smooth and successful relocation.
Reputation and Experience:
One of the first things to consider when choosing a moving company is their reputation and experience. Look for companies that have been in the industry for a significant period and have built a positive reputation among their clients.
Read online reviews and ask for recommendations from friends, family, or real estate agents. A reputable mcompany will have a track record of delivering excellent service and handling their customers' belongings with care.
License and Insurance:
Ensure that the moving company you choose is properly licensed and insured. A valid license indicates that the company operates legally and complies with all necessary regulations. Insurance coverage is crucial as it protects your belongings in case of any loss or damage during the move.
Ask the moving company for proof of insurance and verify the coverage they provide. A reliable company will be transparent and readily provide you with the necessary documentation.
Services Offered:
Consider the range of services offered by the moving company. Do they provide packing and unpacking services, or do they only offer transportation? Some companies offer additional services such as furniture disassembly and reassembly or specialty item handling.
Assess your specific needs and ensure that the moving company can cater to them. A comprehensive range of services can make your move more convenient and save you time and effort.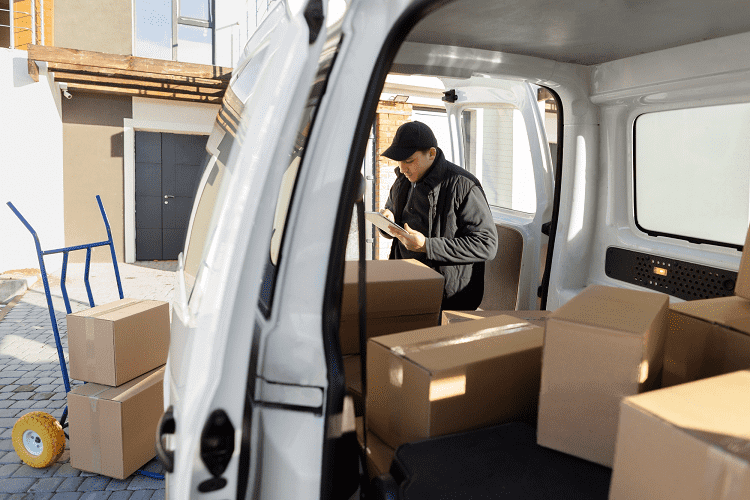 Pricing and Estimates:
Obtain detailed cost estimates from multiple moving companies before making a decision. It is important to understand how the company determines their pricing, whether it's based on the weight of the items, distance, or time.
Compare the quotes and consider the services provided along with the cost. Be wary of unusually low prices, as they may indicate subpar service or hidden charges. A reliable moving company will provide a transparent and accurate estimate of the costs involved.
Professionalism and Customer Service:
The level of professionalism and customer service exhibited by a moving company can greatly impact your experience. Look for a company that communicates clearly and promptly, answering any questions you may have.
Professional movers should be courteous, respectful, and handle your belongings with care. They should arrive on time and be well-prepared for the move. Consider reading testimonials or talking to previous customers to gauge the company's commitment to professionalism and customer satisfaction.
Equipment and Moving Vehicle:
The quality of equipment and moving trucks used by the company is an important aspect to consider. Ensure that the company has well-maintained vehicle that are appropriate for the size of your move.
Proper equipment such as dollies, ramps, and straps are essential for a smooth and safe moving process. A reliable moving company will invest in the right tools and vehicles to ensure the efficient handling and transportation of your belongings.
Transparency and Contracts:
Before finalizing your decision, carefully review the moving company's terms and conditions. Ensure that all agreements, costs, and services are clearly outlined in a written contract. Take the time to read and understand the contract before signing it.
If there are any unclear or ambiguous clauses, seek clarification from the moving company. Transparency in their contractual agreements is a sign of a reputable and trustworthy moving company.
The Bottom Line!
Choosing the right moving company is important for a successful and stress-free relocation. Consider factors such as reputation, experience, licensing, insurance, services offered, pricing, professionalism, equipment, and transparency. Take the time to research and compare different moving companies to find the one that best fits your needs and budget.
However, if you want to choose expert and effective moving services that have reputation and experience, feel free to hire a Move Time team. By selecting this reliable and reputable moving company, you can ensure that your belongings are in safe hands and that your move is executed smoothly from start to finish.